Political commentator and Human Events Daily host Jack Posobiec has been temporarily locked out of Twitter for sharing links to t-shirts critical of the Disney corporation.
"Get it before it's banned," Posobiec posted on Twitter on April 6, alongside a screenshot of a "Boycott Groomers" t-shirt.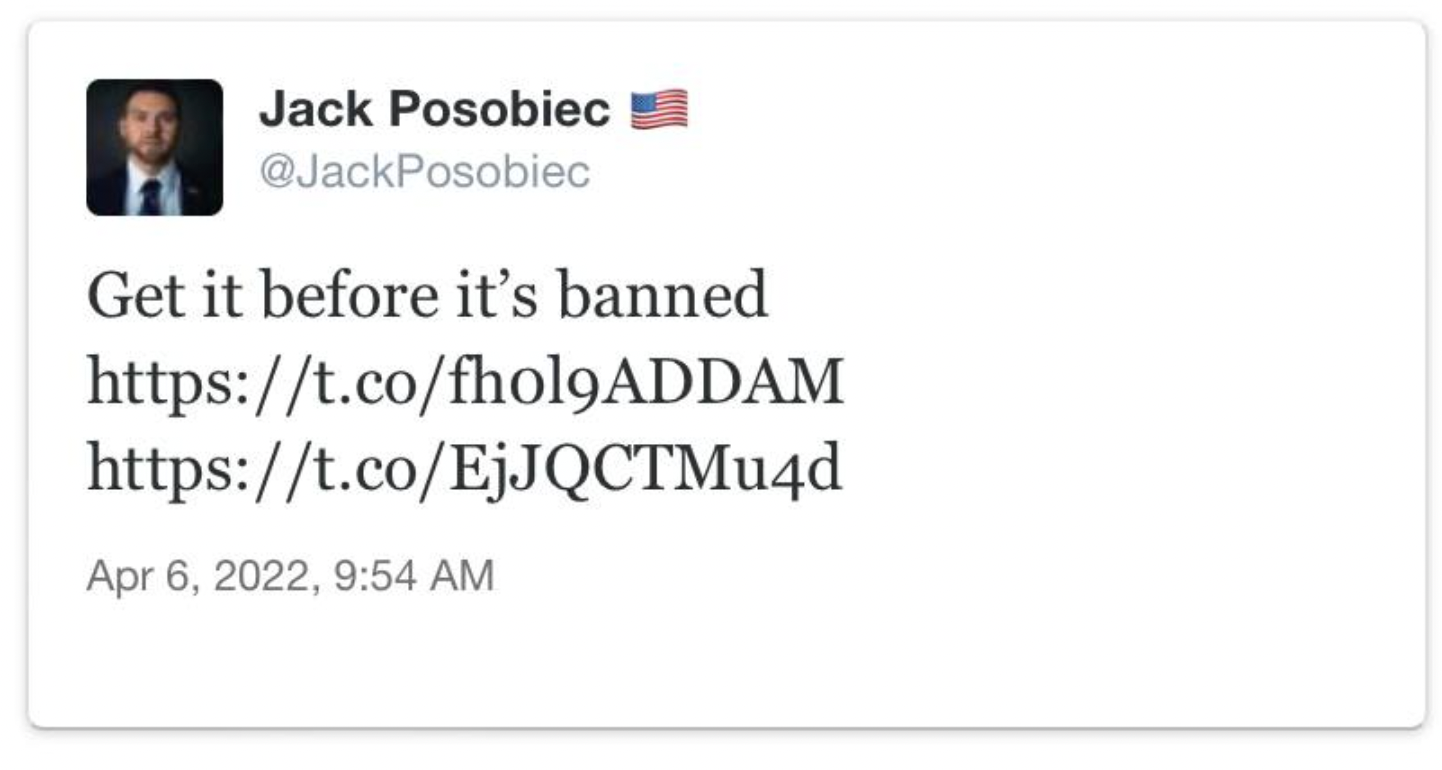 The t-shirt was a parody of the Disney logo calling for a boycott of the company.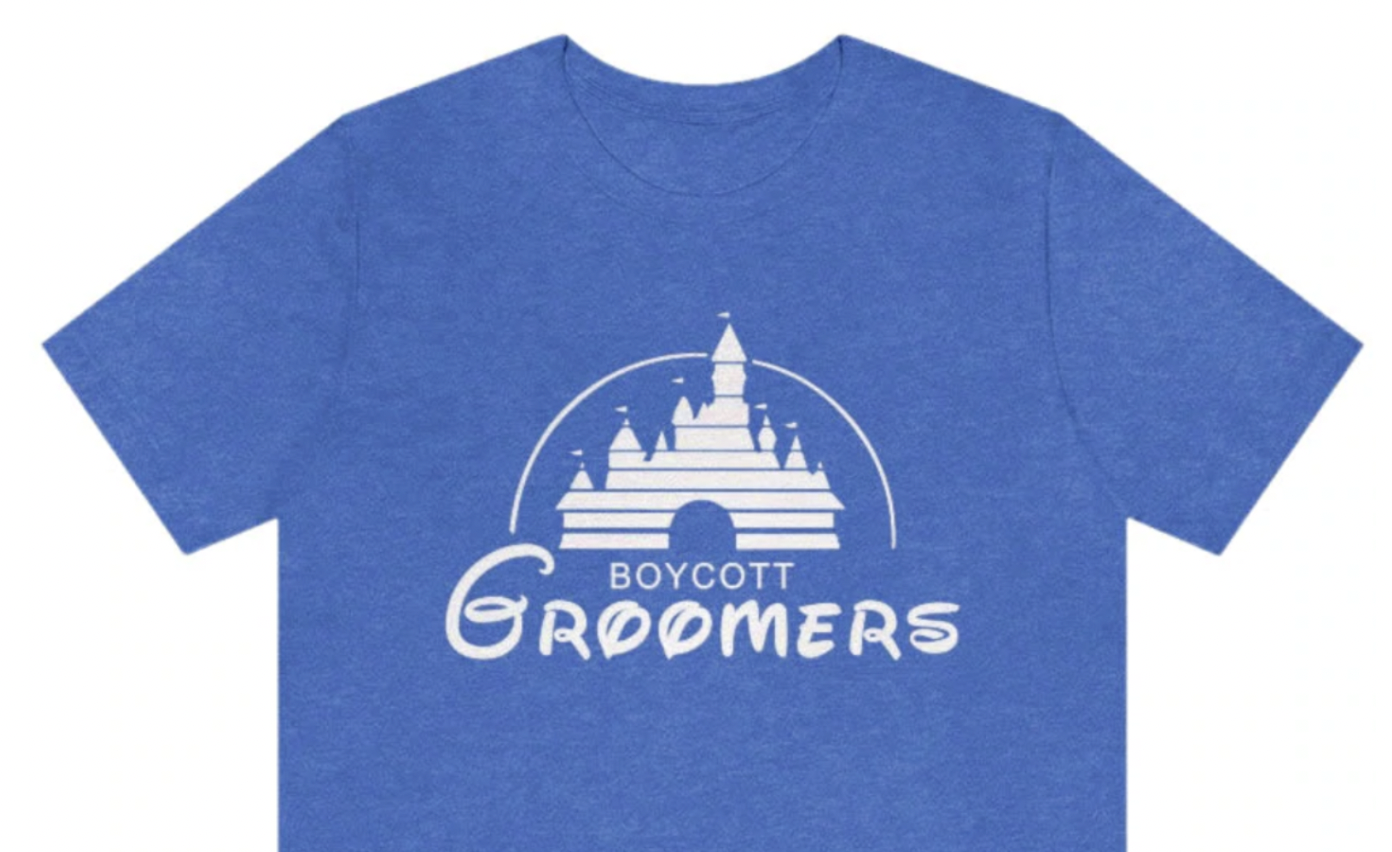 Twitter locked Posobiec out of his account over the tweet, alleging that it was "hateful conduct" against the corporate giant.
"You may not promote violence against, threaten, or harass other people on the basis of race, ethnicity, national origin, sexual orientation, gender, gender identity, religious affiliation, age, disability, or serious disease," Twitter's email, that Posobiec posted to the GETTR platform, read.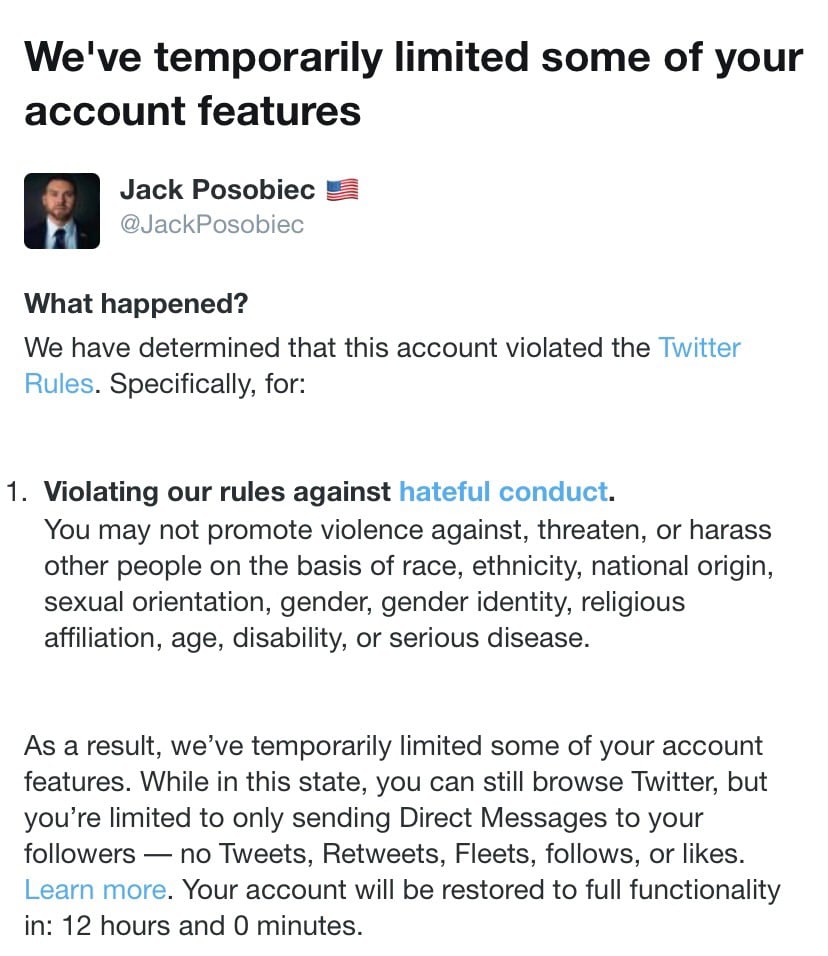 ---
---
They're Trying to Shut Us Down
Over the last several months, I've lost count of how many times the powers-that-be have tried to shut us down. They've sent hackers at us, forcing us to take extreme measures on web security. They sent attorneys after us, but thankfully we're not easily intimidated by baseless accusations or threats. They've even gone so far as to make physical threats. Those can actually be a bit worrisome but Remington has me covered.
For us to continue to deliver the truth that Americans need to read and hear, we ask you, our amazing audience, for financial assistance. We have a Giving Fuel page to help us pay the bills. It's brand new so don't be discouraged by the lack of donations there. It's a funny reality that the fewer the donations that have been made, the less likely people are willing to donate to it. One would think this is counterintuitive, but sometimes people are skeptical because they think that perhaps there's a reason others haven't been donating. In our situation, we're just getting started so please don't be shy if you have the means to help.
Thank you and God bless!
JD Rucker
---
All ORIGINAL content on this site is © 2021 NOQ Report. All REPUBLISHED content has received direct or implied permission for reproduction.
With that said, our content may be reproduced and distributed as long as it has a link to the original source and the author is credited prominently. We don't mind you using our content as long as you help out by giving us credit with a prominent link. If you feel like giving us a tip for the content, we will not object!
JD Rucker – EIC
@jdrucker
---