With Hunter Biden on a serious image rehabilitation tour – a 'tell all' book combined with television interviews from friendly outlets designed to invoke pity over the First Son's crack and hooker habits, the Daily Mail is now telling the rest of the story regarding the contents of his abandoned laptop after Hunter admitted it 'certainly' could be his in a Sunday interview with CBS.
Article from Zero Hedge.
If you've seen the laptop photos which leaked last October, you can probably stop here. The Mail did spare us from blurred pictures of Hunter's wang, along with several sex tapes released by exiled Chinese billionaire Guo Wengui.
After obtaining a copy of the hard drive, DailyMail.com commissioned top cyber forensics experts Maryman & Associates to analyze its data and determine whether the laptop's contents were real.

The firm's founder, Brad Maryman, is a 29-year FBI veteran Supervisory Special Agent who served as an Information Security Officer and founded its first computer forensics lab. –Daily Mail
The Mail obtained over 100,000 text messages, 154,000 emails and over 2,000 photos which were verified by top forensics experts, which reveal that Joe 'became a punching bag for Hunter's drug-fueled rants,' and 'paid his grandchildren's bills when Hunter had drained his bank accounts with prostitutes and crack cocaine.'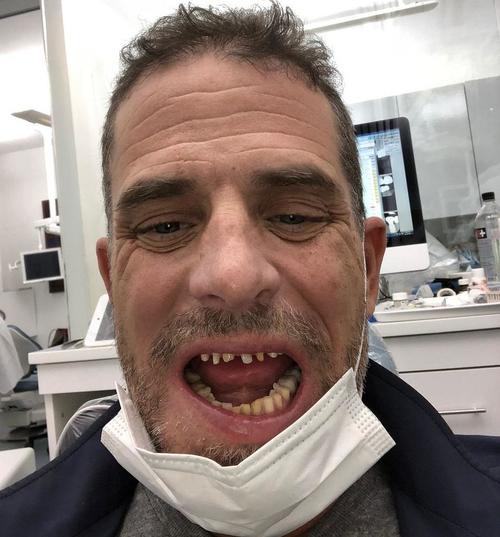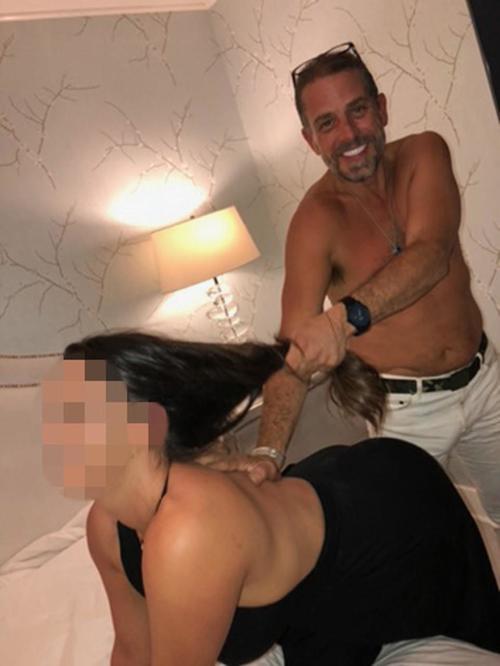 Hunter appeared to be obsessed with making and starring in porn films with prostitutes, videos and photos on his laptop show.
The hard drive contains hundreds of pictures of naked women and naked selfies of Hunter, as well as dozens of videos.
Hunter photographed and filmed himself, often with two prostitutes at a time, in explicit videos that he then posted on adult website Pornhub under the username 'RHEast'.
Hunter filmed himself with the women from his laptop webcam, sometimes shooting at different angles using an iPad and cell phone. –Daily Mail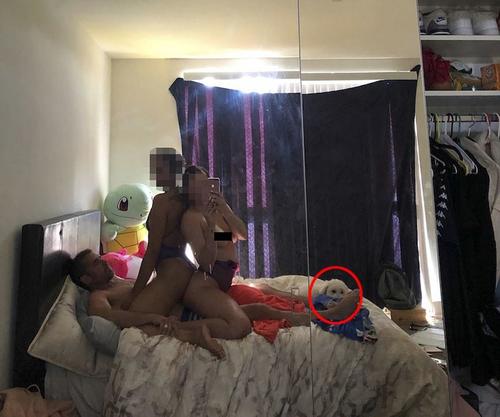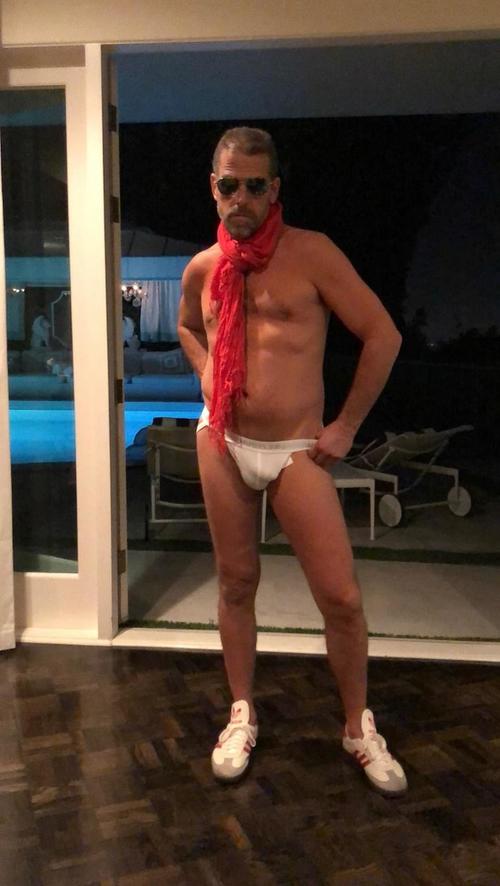 The Mail also promises to release more Hunter laptop drops:
Hunter's laptop is a pandora's box of shocking revelations, explicit photos and intimate communications.In the following days, DailyMail.com will publish more shocking stories from Hunter's laptop, including:

How Hunter blew hundreds of thousands on prostitutes, drugs and luxury cars, leaving him scrambling to avoid jail for $320k in unpaid taxes
How five members of the Biden family have been to rehab for drug or alcohol abuse – and a stunning admission by Joe to his son
The OTHER Biden family member planning to buy and cook crack, after falling into the disastrous addiction with Hunter
Hunter's unconventional and unlikely relationship with his well-known psychiatrist 
The whispered bedroom conversation with a prostitute caught on Hunter's webcam, in which he confesses he had a previous laptop stolen – by Russians for blackmail

The president's son left his 2017 MacBook Pro laptop at a Wilmington, Delaware computer repair shop in April 2019 and never returned for it.
In one text exchange between Joe and Hunter, Joe wrote "Good morning my beautiful son. I miss you and love you. Dad." To which a petulant Hunter raged at his father for "having made clear to the world that the only reason for not [running for president is your] family problems im glad to be the f***ing bullseye you painted on my back."
In another exchange, Hunter complained that Joe's advice not to defend himself publicly during his expensive divorce with ex-wife Kathleen Biden, or his affair with his brother's widow Hallie, had backfired.
"Your team just made me the uncontrollable troubled tax cheat philanderer sex and drug addict that you tried so hard to fix but couldn't yt. They just totally wrote my life away," Hunter wrote, adding "If you dont run [for president] ill never have a chance at redemption."
Joe replied with a promise to run, though hinted that maybe Hunter should probably stop getting so dramatic over texts due to them being a target.
"I'll run but I need you,' he wrote. 'H[allie] is wrong. Only focus is recovery. Nothing else… When you can and feel like it call. Positive my text etc a target. Love."
Joe Biden would announce his run for president two months later – during which Hunter's laptop contents would leak, defeating the purpose of rehabilitating the crack addict's image.
Joe would again warn Hunter not to spill his life story over text, writing "Be careful what you text. Likely I'm being hacked."
Read the rest of the report here.
And then there's this other thing Hunter failed to mention in his book or his interviews…
"Hunter Biden purchased a handgun illegally, he lied on a federal background check.."

"The question is will David Chipman arrest the President's son? If he doesn't… how exactly are you obligated to follow these rules?"

Great questions, Tucker. pic.twitter.com/mNbYAwzOHN

— Benny (@bennyjohnson) April 9, 2021
---
---
One Sick Day Proves We Need More Voices in Truthful Media
On October 19, I was sick. It crossed my mind that I had finally gotten the 'rona, but my wife's cream of chicken soup and a few extra hours of sleep into mid-afternoon had be back up and running after a sleepless night before.
When I finally stumbled over to my computer in the evening, I was met with a deluge of concern from readers. They asked what had happened as only one article had been posted that day. Generally, we post between 10-20 daily between all of the sites, not included curated and aggregated content. Seeing that we'd only posted my super-early morning article before taking the rest of the day off had readers assuming the worst.
We have a wonderful and talented group of writers who volunteer their time for the sites and their readers. Sharing their amazing perspectives has always been a blessing to us because we cannot afford to hire anyone at this time. But having great writers is meaningless if we don't have great editors, or at least one additional. My wife helps me read and edit stories from time to time, but I'm a one-man show when it comes to getting the stories posted.
Whenever I highlight our desperate need for donations, I note that we do not receive money from Google ads even though most in conservative media are beholden. I often ambiguously note that the money donated will help us grow. Today, I'm highlighting a specific need. We must get an editor to help take some of the load and to expand on our mission of spreading the truth to the world. One sick day proved that.
The great news is that there is no shortage of people who CAN help. I am emailed variations of resumes every week by people who are much smarter than I am. As much as I'd love to hire some of them, we simply cannot. That takes money and as blessed as we've been to receive donations and collect ad money (though not from Google or Facebook), we have still fallen short.
Those who have the means, PLEASE consider donating. We have the standard Giving Fuel option and people can donate through PayPal. We are also diving into what we believe is extremely disruptive technology at LetsGo.finance, the world's first major donation portal for crypto. I'll be talking a lot more about them in the near future. Those who prefer Bitcoin can send to my address here: 3A1ELVhGgrwrypwTJhPwnaTVGmuqyQrMB8
We can get the voices out there and we're willing to shine a spotlight on new talent. We just need the resources to make it happen. If you can help, we would be extremely grateful.
Thank you and God bless!
JD Rucker
---
All ORIGINAL content on this site is © 2021 NOQ Report. All REPUBLISHED content has received direct or implied permission for reproduction.
With that said, our content may be reproduced and distributed as long as it has a link to the original source and the author is credited prominently. We don't mind you using our content as long as you help out by giving us credit with a prominent link. If you feel like giving us a tip for the content, we will not object!
JD Rucker – EIC
@jdrucker
---